Tomorrow is July 1st. What does that mean?
Good news-It means that I have been on summer vacay for a little over a month and a half. Bad news-I have a month left..time is FLYING!!!
I am so blessed to be able to come home and unwind for a few months. One of my favorite things about summer is that I can work on school stuff at my own pace. I can sleep in, stay up late, catch up on my reading, day dream, and just RELAX.
I still do A LOT in the summer that is work related like conferences, workshops, organizing, etc. I know you all know the drill.
So instead of something edu-related... I just wanted to share a little bit about me today. I hope that's okay? I am linking up with Farley over at Oh'Boy Fourth grade for her July Currently edition.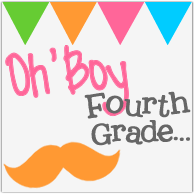 Listening-A cello beat boxer. I swear, you can't make this stuff up. I was surfing Pinterest and it a youtube link with a man playing a cello appeared. The pin said "cell beat boxer". I just couldn't pass it up.
Loving- Love me some summer vacation. I am being lazy. Judge me. I am so okay with that because even though I am being lazy...I can promise you that my brain is still working. Sorta.
Thinking- Homework, homework, homework. I promise I will stop complaining about it...maybe.
Wanting- I am in some desperate need of some sweet tea. Like literally..if someone was standing in front of me with it then I might just snatch it from them speedy quick.
Needing- I need a mani and pedi...BAD. Maybe I will get to it before I leave for my New York expedition.
Tips, tricks, or hints.- So...any guesses why I might be posting this? My brother's dog, Ziggy, had a run in with a skunk. Did you know that it can take up to 10 years for the skunk odor to leave? Oh my word. He is STINKY!